MOUNT KILIMANJARO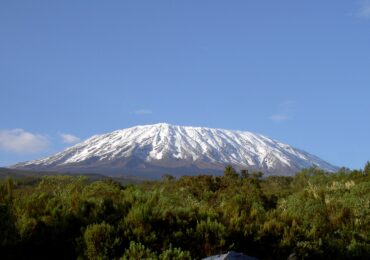 Discovered by Johannes Rebmann in 1848, Mount Kilimanjaro is a beautiful great shining mountain of 5,895m always bearing a glittering mantle of snow. The highest mountain in Africa is also a national park which extends from mountain rain forest to scrub and alpine moorland and finally snow and ice fields at the summit.
NGORONGORO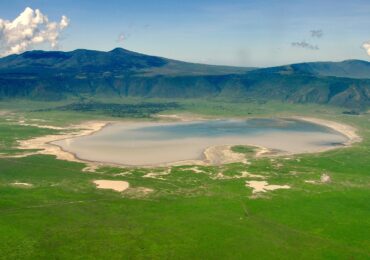 Indisputably one of Africa´s true wonders of nature and an extraordinary place of haunting beauty, with its grand majestic mountain ring and lake, Ngorongoro, an active volcano some 8 million years ago, covers an area of 264 sq. km and is the largest intact caldera in the world.
Approaching Ngorongoro Crater is a unique experience. The road winds upwards through a beautiful area of tropical rainforest and meadows carpeted with wild flowers. Its enduring charm stems from its overwhelming physical beauty and the abundance of wildlife permanently resident on the crater floor.
LAKE MANYARA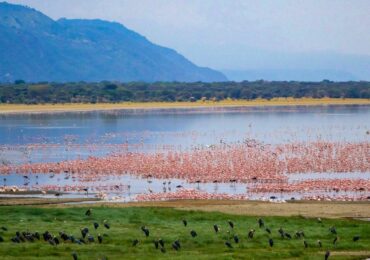 Set around a shallow alkaline lake, surrounded by ancient baobabs, ground water forest of fig and mahogany and open grasslands, this park lies at the foot of a dramatic escarpment, offering a rich diversity of scenery and wildlife.
Considered as one of Tanzania´s most attractive game sanctuaries, it is home for the famous tree climbing lions. Birdlife is prolific, and a very high density of elephant population coexist with buffalo, zebra, wildebeest and other big game.
SERENGETI NATIONAL PARK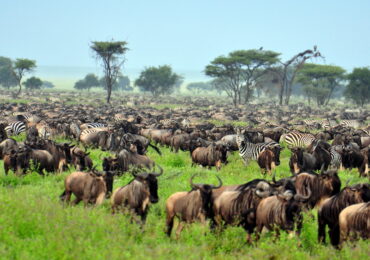 With 14,500 sq kms., the Serengeti plain is undoubtedly the most famous wildlife sanctuary in the world, unequalled for its natural beauty and the greatest concentration of plains game anywhere. It lies between the shores of Lake Victoria in the east and the Maasai Mara to the north west.
Serengeti is renown for its black-maned lion and other predators including wild dog, spotted hyena, jackal, cheetah and leopard. The wealth of birdlife is of a special interest including colourful rollers, bee-eaters, kingfishers and sunbirds and a large number of birds of prey.
During May and June, Lake Ndutu at the foot of the Ngorongoro highlands, is the starting point for one of the great natural wonders of nature – the famous annual migration. Nearly 2 million wildebeests and a quarter of a million zebra move in winding columns several miles in length towards the Maasai Mara.
https://topnotchsafaris.com/wp-content/uploads/2023/09/image_2023-09-20_145244309.png
1080
1920
admin
https://topnotchsafaris.com/wp-content/uploads/2023/09/image_2023-09-17_162837278.png
admin
2023-09-20 14:53:33
2023-09-20 14:53:33
Parks In Tanzania